Our Mission is to provide Front Line Fast Track healing from paralysis.
A healing movement for the neurologically challenged, through community and lived experience.
Our goal is to empower those with mobility impairment to take ownership of their own health.
We want to help speed up your recovery time and educate you on helpful tips from years of first hand experience. Our passion is to equip you with confidence so that you can harness your own power to be in charge of your challenges and heal your body, mind, soul, and spirit from paralysis.

Mods4Quads is 501(c)(3) non-profit organization put in place to help educate and provide valuable knowledge and support for individuals with paralysis and other debilitating dis"ease".
The definition of paralysis is: the loss of ability to move (and sometimes to feel anything) in part of most of the body typically as a result of illness, poison, or injury.  The causes of paralysis can be many from a broken spine, stroke, severed nerves, an autoimmune or inherited disease (ie: polio, parkinsons, MS), traumatic brain injury or poison.
DISCLAIMER:
We are not a medical entity and are not providing medical advice.  We are providing 'front line' educational experience, helpful information, and tools to hopefully enable faster recovery for these individuals as well as establish a community for increased participation and learning so that we can all heal faster physically, emotionally, spiritually and soulfully together.  
How has CoVid affected your paralysis?
Isolation Physical Impacts
Adam shares how his body has been affected by being quarantined from CoVid. 
Let's talk about some of the mental impacts of being sedentary in our chairs and what to look out for.
Keeping perspective during this time is crucial.  We are here to share some important tools for improving your well-being.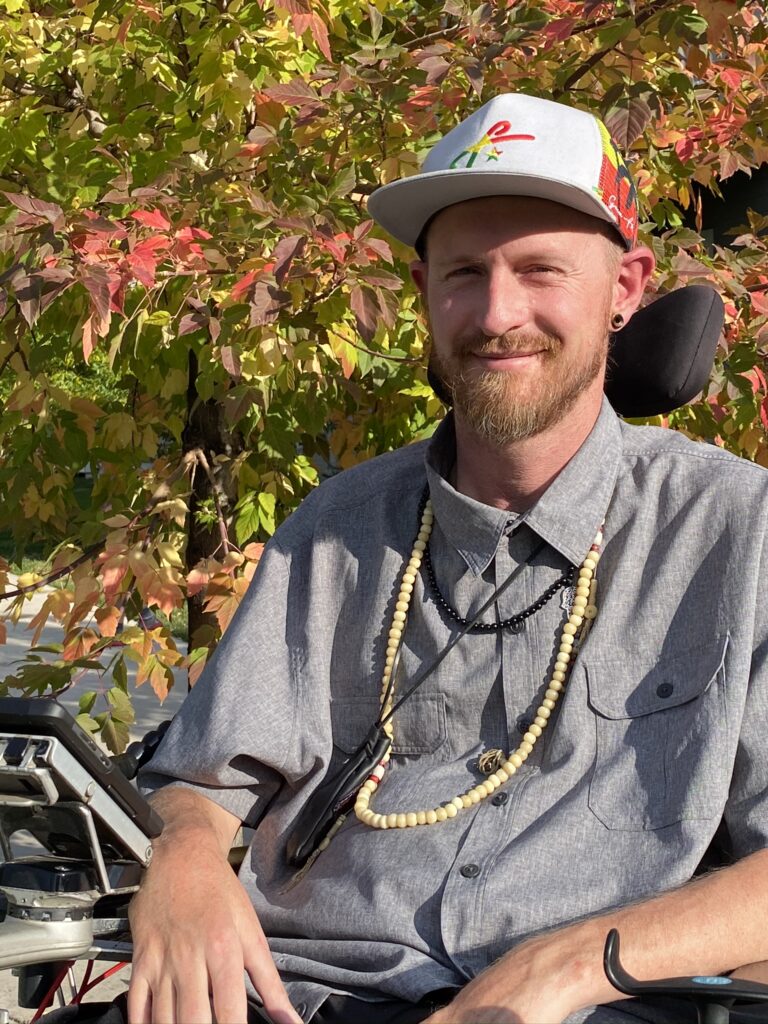 Adam Lavender – Program Director
Adam broke his neck in 2012 and currently is healing from C4 Quadriplegia. He raced at a competitive level in several different disciplines including mountain cross, downhill cross-country dual slalom. Adam had an "Anterior Burst Fracture" – which means he sustained the injury vertically, where the spine compresses and the vertebrae breaks in a vertical pattern, usually the most debilitating type of injury. Adam was rushed to surgery in fear that his lungs would stop breathing and his neck was fused from C3 to C7. In the past 8 years Adam has felt very isolated and alone. Adam wanted a hub of information and connection to people in his shoes to share information that he has not found available. When Adam broke his neck, he was 35 years old and his two little girls at the time were 6 mo. and 5 years old. While Adam was lying on the ground waiting for the flight for life helicopter he kept thinking of his girls, all he wanted was to see them and his wife Tanelle again. He knew if he remained calm and just kept-breathing he would have a chance to see his girls again. Adam's sheer determination to stay alive has been an amazing testament to human will. Throughout his life, Adam has an amazing amount of drive and never has dreamed of giving up, he has however waivered on whether being alive was in his loved-one's best interests. His competitive self-reliance was formed by his athletic performance, custom to pushing himself and keeping higher goals in mind. Adam has a passion for healing beyond himself and harbors an incredible ability to retain information when it comes to healing. He continues to learn every day and wants to share his knowledge in hopes of helping speed up other's recoveries.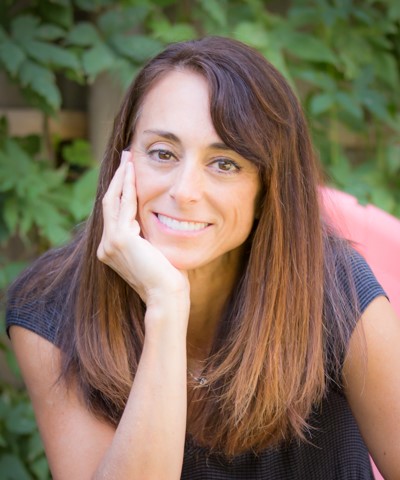 Susan Leety – Executive Director
Susan is a Colorado Native and has a Bachelor of Science degree from the LEEDS Business School / University of Colorado Boulder. The first 10 years of her career were spent in Denver in the corporate world selling Telecommunications services all over the country. Knowing she wanted to raise her kids in the mountains she switched gears and moved to beautiful Glenwood Springs Co in 2001 and became a mortgage loan officer when her kids were 1 and 3.  For the next 15 years she worked in many banking capacities managing her own mortgage company for 5 years, closing loans, property management, and overseeing a large sales territory and $350 million in loan volume for a large bank. Susan started heavily studying various approaches to healing in 2013 to help heal some of her own health issues as she struggled to find answers from western mainstream medicine.  In February of 2017 she resigned from the mortgage business, followed her healing calling and opened Rocky Mountain Alternative Health, LLC.  Some of the modalities that Susan uses with her clients include:
Certifications and Education:
Ayurveda Practitioner – (National Ayurvedic Medical Assoc.)
Health Coach/ Life Coach – (IPE Institute/Robbins Madanes)
Certified Personal Trainer – (National Academy of Sports Medicine)
Neuroplastic Functional Trainer II– (Neuroplastic Functional Institute, LLC)
Yoga Instructor – (RYT 200)
Certified Reiki Instructor II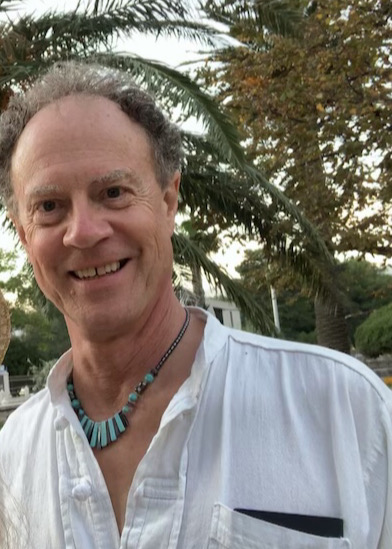 Greg Russi – Vice President / Legal Counsel
Greg Russi is a retired trial lawyer, policymaker, and writer.  As a trial attorney Greg represented hundreds of disabled workers and successfully prosecuted their rights to advanced medical care and benefits.  He is the former Chair of the Garfield Clean Energy collaborative, and Member of the Garfield County Energy Advisory Board, and the Lower Valley Trails Association.  As a member of the New Castle Town Council (2002-13, 17-18), he spearheaded development of recreation infrastructure, and wrote several successful funding grants for planning and construction.  His current project is a lecture series and curriculum entitled "The US Constitution for the Nonlawyer."  He splits his time between the Colorado River Valley and Costa Rica.